engagement session
bucket list
I WOULD LOVE TO SEE MY IDEAS COME TO LIFE,
JUST LOOKING FOR THE RIGHT COUPLE TO COME ALONG.
COULD THAT BE YOU AND YOUR BOO?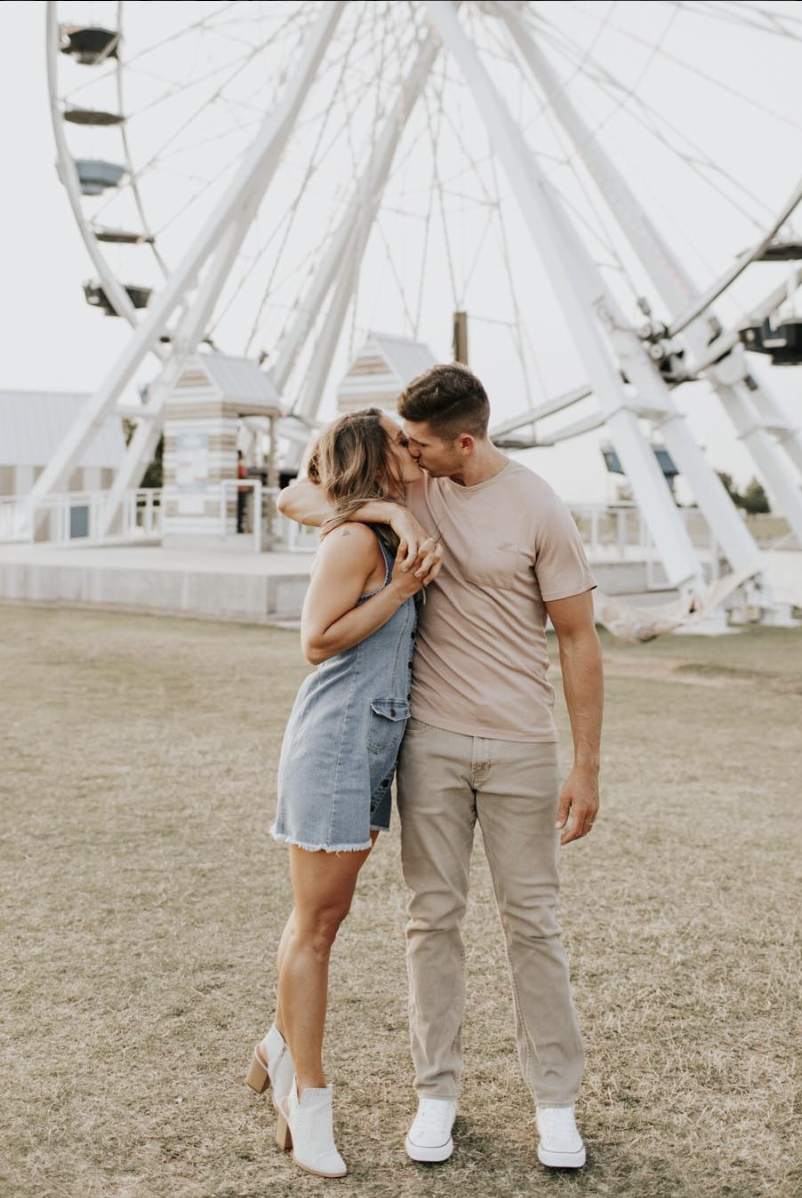 WHEN: SUMMERTIME @ SUNSET
WHERE: A FAIR NEAR YOUR

YOU + YOUR BOO HAVING FUN, PLAYING GAMES, EATING COTTON CANDY + SNUGGLING UP. SOO CUTE!
WHEN: MID-JUNE THROUGH MID-JULY
WHERE: NORTHERN MICHIGAN

PHOTOS IN THE BEAUTIFUL FIELDS OF LAVENDAR
SO PRETTY + ROMANTIC!
WHEN: LATE MAY THROUGH EARLY JUNE
WHERE: ANN ARBOR, MI

PEONIES ARE MY FAVORITE FLOWER AND THIS GARDEN WOULD MAKE A GORGEOUS LOCATION FOR A SPRING ENGAGEMENT SESSION
WHEN: SUMMERTIME
WHERE: INSIDE AN AIR BALLOON

EVERY SUMMER IN MICHIGAN, THERE ARE SEVERAL AIR BALLOON FESTIVALS. WE COULD TAKE PHOTOS WITH THE AIR BALLOONS IN THE BACKGROUND + EVEN CONTACT AN OWNER AND SEE IF WE COULD HAVE A PRIVATE SESSION WITH THEIR BALLOON TO TAKE PHOTOS INSIDE OF IT. AMAZING.
WHEN: ANYTIME OF YEAR
WHERE: ANY GREENHOUSE, THERE ARE MANY!

I CAN'T BELIEVE I HAVEN'T SHOT AT A GREENHOUSE YET. THEY MAKE A BEAUTIFUL BACKDROP FOR ENGAGEMENT PHOTOS. IF YOU LOVE GREENERY AND COLOR, THIS WOULD BE PERFEFCT FOR YOU!
WHEN: ANYTIME OF YEAR @ SUNSET
WHERE: SILVER LAKE, MI

THE SAND DUNES ARE AN AMAZING LOCATION TO TAKE YOUR ENGAGEMENT PHOTOS, I'VE BEEN DYING TO SHOOT HERE.
IF ANY OF THESE IDEAS EXCITE YOU, PLEASE LET ME KNOW :)
I'D LOVE TO MAKE IT HAPPEN!
***NONE OF THE IMAGES SHOWN ARE MY OWN. THESE ARE FOR INSPIRATION ONLY. ***